DOGFEST is a celebration of dogs and their owners at the Arise Church Community Dog Park in Pinckney, Michigan. Enjoy six hours of fun with your dog on Saturday, October 1st, including "paws on" activities. See the latest products and services for your dog, enjoy canine demonstrations, plus - we have lots of activities for your kids or grandkids to do. The entry fee is just $15 per vehicle or only $10 with an on-site food donation to a local food pantry for pets. The proceeds of DOGFEST will go to maintenance or improvements of the Arise Church Community Dog Park or fund future DOGFEST events. It is NOT a fundraiser for the church.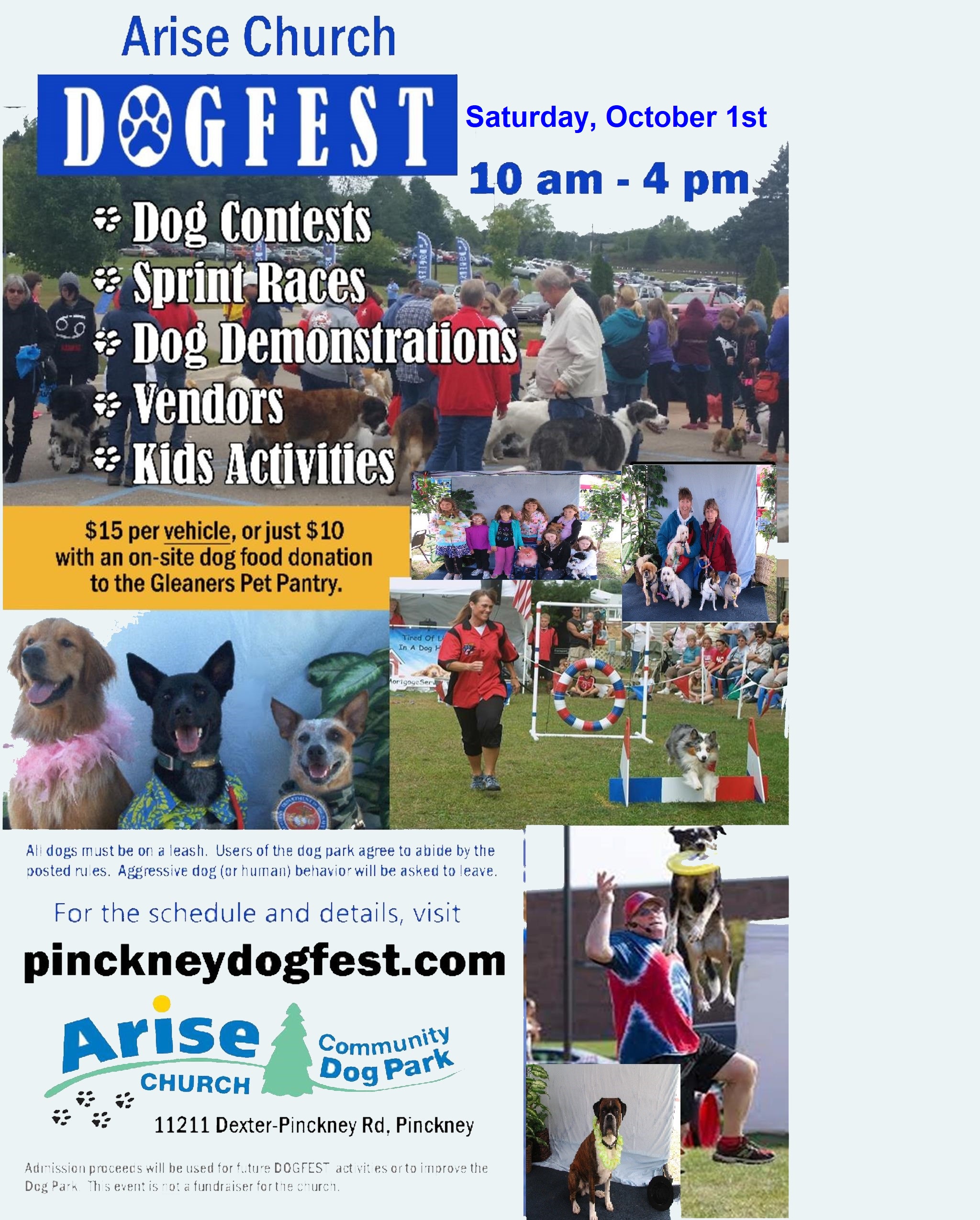 I hope to see you and your dog(s) on Saturday, October 1st. We're hoping for some good weather. If we need to delay or postpone DOGFEST, it will be posted on this site by 8 a.m. on the day of DOGFEST.

See you then!

Sue Kazusky
Dogfest Chairperson
Thank you to our generous sponsors!