Greetings to our loyal DogFest attendees.
Interest is high and the planning is happening for our outdoor annual DogFest 2021.
It's scheduled for August 28, from 10 am - 4 pm.
You were previously mailed a letter and application to introduce you to the levels of sponsorship. If you prefer a vendor booth only, we are using the $50 non-refundable vendor fee for gifts this year.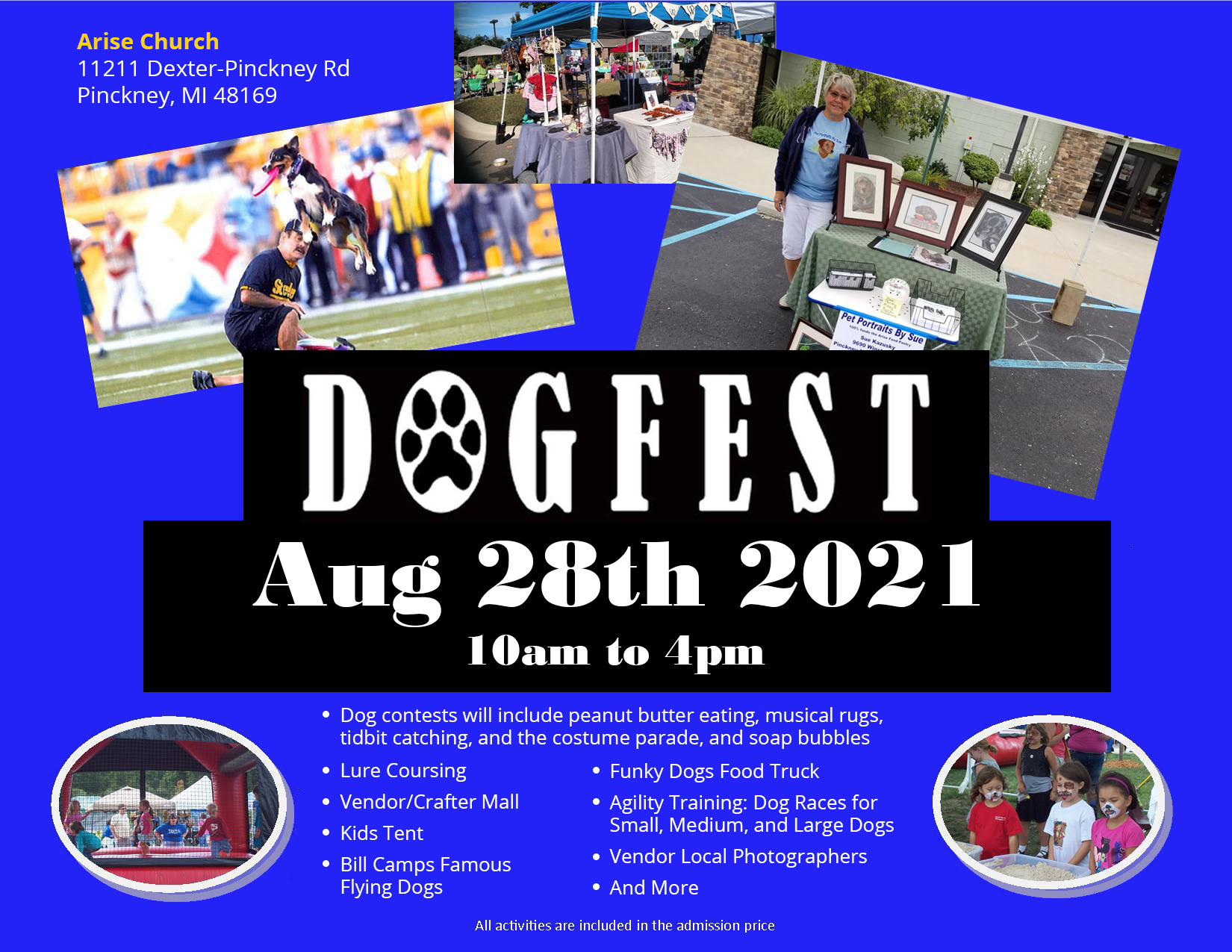 Please consider spending the day with us. Hope to hear from you soon.
Thank you for your continued interest and support.
Sue Kazusky,
Coordinator of DogFest @
Arise Church
11211 Dexter-Pinckney Rd,
Pinckney, MI 48169
* NEW EMAIL ADDRESS: arisedogfest@gmail.com


Thank you to our sponsors: